What Are Some Of The Risk Factors For Addiction? What Causes A Teen Or A Young Adult To Become Addicted In The First Place?
When we look at what "brings on" a substance use disorder, it's easy to try and find the exact moment where the scale is tipped or that line is crossed. But in reality, curiosity and experimentation usually fuel the first few times an adolescent uses drugs or alcohol.
I can't tell you how many clients that I've worked with who come to me and we talk about how they first started using substances, and it goes like this:
"I was told early on that if I use a certain drug I will immediately become addicted to it, my life will turn upside down, and everything will be terrible.
Then I started to see people at my school, friends, and siblings trying the drug…and I started to wonder how truly dangerous it could be. It actually sounds fun, and they experiment with drugs and have no negative consequences, so I'm going to try it."
Once the young adult begins to experiment with substances and nothing bad happens, what happens then is that any sort of education they've received is now not credible.
And so when we look at experimentation versus moving into a true substance abuse or substance use disorder, I'd really like to press on early onset education. We have to learn and share the truth about substance use.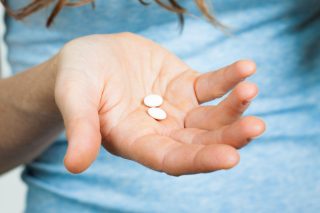 Most of the time, if adolescents try a substance, they aren't going to become heavily addicted and they're not going to gain a super high tolerance. That's not to say the substance isn't dangerous, and that it can't have negative consequences,
But I think we really need to be honest about what those consequences are and what the risk factors are. Does this person struggle with depression or anxiety? For many young people, using substances can become a good coping skill.
It's not a healthy coping skill, and this behavior can also lead to really serious addiction. But when we're not taught early coping skills of how to manage, feeling hopeless, or or feeling really anxious, we start to use those substances. And they help.
And so it really what we're looking for, and how someone becomes addicted, is we're looking for a form of self soothing and self medication. And then when does that experimentation become a problem?
The other thing is, a lot of times adolescents feel invincible, and they also think that they can get away with everything. We think we're really smart when we're teenagers. And to be honest, teens are incredibly clever. So when they get caught using substances or partying with their friends, we often go straight to punishment and consequences, and we make the mistake of skipping the education opportunity.
This is again where communication comes in. Some things you can say are,
"This is an unacceptable behavior, and we don't want this to continue to happen.:
"Let's talk realistically about what substance you're using."
"I really want to understand what the reasoning is behind your use."
And that really leads us to a rich education dialog where we can talk about natural consequences and risk factors, hey, this is actually what could happen to you down the line.