Table of Contents
What Is Outpatient Rehab?
Outpatient rehab is a non-residential treatment for drug and alcohol addiction.
Compared to inpatient rehab, this form of treatment doesn't require onsite living. Individuals are able to receive treatment at home.
With outpatient treatment, people can keep up with their usual responsibilities like work or school while attending scheduled therapy.
Outpatient rehab can be an initial treatment or offered after completing an inpatient program.
Outpatient rehab can be helpful for individuals who have a mild or moderate substance abuse problem and may also need some flexibility so they can still keep up with their everyday routine.
Outpatient rehab can also be a suitable option for those motivated to stop using substances and who also have a strong support network at home.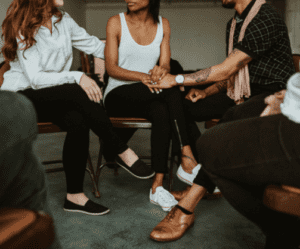 What Is The Goal Of Outpatient Therapy?
Outpatient therapy gives individuals flexibility and freedom to fit treatment into their schedule and everyday lives.
The goal of outpatient therapy is to help individuals address addiction and substance abuse and any co-occurring mental health disorders and develop healthy social and vocational habits.
The main focus of outpatient therapy is to overcome substance abuse and mental health struggles so individuals can become the person they want to be and live healthier lives.
What Are The Different Types Of Outpatient Treatment Programs?
Outpatient treatment varies from type to intensity.
Partial hospitalization programs (PHPs), also known as day treatment, include medical and clinical support for those who need a high level of support but do not need 24-hour supervision.
In PHP, individuals usually receive a minimum of 20 hours a week in highly intensive treatment and then may return home each night.
Intensive Outpatient Programs (IOPs) can be beneficial for those who may need the structure and support of residential treatment but need the flexibility of an outpatient program.
IOP is a longer-term program that typically lasts 8 to 12 weeks.
For IOP to be the most effective, it is important to have a strong support network at home.
IOP can consist of group therapy sessions, individual counseling, life skill classes, and support groups.
Virtual IOP may also be offered for teens and young adults who may not live close to a treatment center, have transportation issues, or have health concerns that may impact attending in-person treatment.
After completion of IOP, individuals may step down to outpatient therapy, which typically involves 2 to 3 hours a week and gradually decreases to once a week.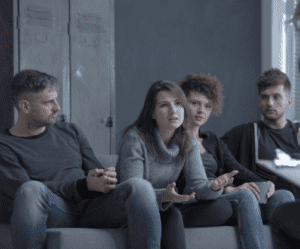 What Is The Average Time Spent In Outpatient Rehab?
Typically, an average of 10 to 12 hours a week is spent visiting a treatment center for outpatient recovery programs.
They can last anywhere from 3 months to over a year.
Studies show that people can maintain sobriety and recovery more effectively when the treatment length is closer to a year.
The time spent in outpatient rehab completely depends on the individual and their specific needs.
How Do You Know If You Need Outpatient Treatment?
If you think you may need or benefit from outpatient treatment, it is important to reach out and get professional help to decide the best course of action.
You may want to consider the option of outpatient treatment if:
Family members or friends have been concerned about your substance abuse
You have experienced withdrawal symptoms
Substance use has affected your daily life like work, school, or relationships
Your doctor has told you that substance use is negatively affecting your health
You've harmed yourself or others while under the influence
You want help for substance use and don't know what to do
Outpatient treatment can be suitable for individuals who:
Have mild to moderate drug or alcohol addiction
Have a mental health disorder
Want to keep up with daily routine while receiving treatment
Are transitioning from another program such as day treatment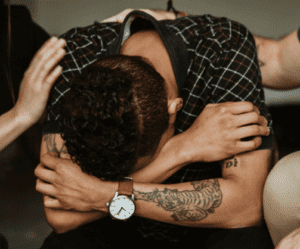 How Do I Find An Outpatient Rehab Near Me?
It is important to find an outpatient rehab treatment center that is right for you.
SAMHSA has an online behavioral health treatment services locator that can help you find treatment facilities for substance use, addiction, and mental health problems.
You can also consult with your doctor to research resources available near you.
How Can I Find Out If My Insurance Covers Outpatient Treatment?
Many insurance carriers cover the cost of outpatient treatment.
The best way to find out is to call your health care provider to see if outpatient treatment is covered. You can then go through the insurance verification process with the treatment center you decide to receive care from.
How Effective Is Outpatient Rehab?
The effectiveness of outpatient rehab can depend on the individual's needs.
For someone with a severe drug or alcohol addiction, outpatient rehab may not be effective as it does not provide the level of care and support they may need.
However, it can be helpful for those with mild drug or alcohol addiction.
According to Psychiatric Services, Intensive Outpatient Programs can be as effective as inpatient treatment for individuals seeking care.
What Is The Difference Between Teen And Young Adult Outpatient Rehab?
Teen outpatient rehab focuses on young people ages 13 to 17, whereas young adult outpatient rehab focuses on individuals ages 18 to 30.
Young adult and teen outpatient rehab both focus on the importance of building strong academic and vocational skills and family involvement throughout the treatment and recovery process.
However, teen outpatient treatment also highlights the unique challenges teens may face because of the vulnerability of their developing brain.
An afterschool Teen IOP program is offered for teens who are still in school but need intervention for mental health or substance abuse issues.
This can allow teens to keep up with their academic responsibilities and daily routines.
Age-specific care involves the consideration of the specific needs of adolescents and young adults struggling with addiction and mental health concerns.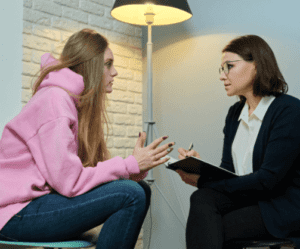 What Is The Difference Between Inpatient vs. Outpatient Programs?
Inpatient treatment requires a person to stay in a rehab center.
Typically, inpatient treatment is more suitable for those with severe drug or alcohol addiction, and outpatient treatment is part-time and less restrictive.
Inpatient treatment provides 24-hour care, which can be helpful for those who may need close supervision and support.
Outpatient treatment offers more flexibility and involves fewer hours and less supervision.
Inpatient treatment also gets rid of any outside influences that may affect the treatment process as opposed to outpatient treatment that is received from home.
It is recommended that those who receive outpatient treatment have a strong support network and a healthy living environment to help with the effectiveness of treatment.
Outpatient treatment costs are typically less compared to inpatient.
It is important to understand the difference between the two when deciding what treatment is best for you or your loved ones.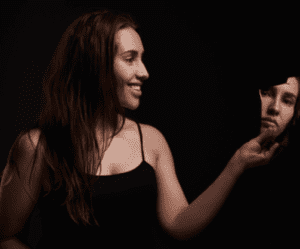 How Many People In The US Go To Outpatient Rehab?
According to the Substance Abuse and Mental Health Services Administration, among individuals aged 12 and older in 2019, 1.7 million received treatment at a rehabilitation facility as an outpatient, and 1.3 million received treatment at a mental health center as an outpatient.
How Many Outpatient Treatment Centers Are In The US?
According to the NIH, more than 14,500 specialized drug treatment facilities in the United States provide counseling, behavioral therapy, medication, case management, and other services to individuals with substance use disorders.
If there are no outpatient treatment centers near you, virtual IOP or virtual outpatient treatment programs are available.
What Is An Outpatient Treatment Plan In Recovery?
Outpatient treatment can last anywhere from 2 to 6 months.
Outpatient treatment plans in recovery are set for individuals to maintain sobriety and help build strong support networks.
Outpatient recovery programs typically consist of 10 to 12 hours weekly at a local treatment center.
12-step groups, such as Narcotics Anonymous (NA) or Alcoholics Anonymous (AA), can be a part of outpatient treatment.
Recovery groups, such as NA or AA, can help recovering addicts maintain sobriety and offer a safe space to share feelings and experiences.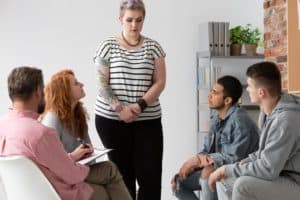 What Is An Outpatient Treatment Plan For Substance Abuse?
An outpatient treatment plan for substance abuse can commonly start with outpatient detox.
This can help individuals manage withdrawal symptoms and involve visitation to a hospital or other treatment facility for physical and mental checkups.
After a safe detox, individuals may attend individual and group therapy.
Sessions in outpatient treatment for substance abuse typically involve education on drug abuse, individual counseling, group counseling, and family counseling.
What Is An Example Of A Contingency Management Intervention?
Research has shown the effectiveness of contingency management, which involves tangible rewards given to reinforce positive behaviors.
Studies suggest that the use of contingency management interventions and incentive-based interventions can help increase treatment retention and promote abstinence from drugs.
For example, voucher-based reinforcement (VBR) has been used as a part of treatment for individuals who primarily use opioids or stimulants, or both.
In VBR, the individual receives a voucher for every drug-free urine sample. Those vouchers have monetary value and can be used for food items, movie tickets, or other goods.
Typically, the value of the vouchers starts low and then increases with the number of consecutive drug-free urine samples. If a urine sample is positive, then the value resets.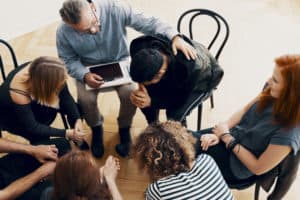 What Is The Most Effective Intervention For Substance Abuse?
Early intervention has proven to be effective in helping treat substance use disorders and addiction.
The first step is identifying behaviors that can put individuals at risk for harm, like substance abuse.
This would be followed by brief advice or therapy that can lead to a referral to a form of treatment based on the individual's needs.
Treatment for substance use disorders should include one or more types of behavioral interventions, which are evidence-based and proven to be effective for substance abuse.
Behavioral therapies can be done in individual, group, and family settings.
Behavioral therapies can help individuals engage in the treatment, help them remain abstinent, change attitudes and behaviors related to drug use, and build life skills to help them cope with stressful situations that may trigger drug cravings.
One of the most common and effective interventions for substance abuse and addiction is cognitive-behavioral therapy (CBT).
CBT can help individuals identify and address unhealthy behaviors by applying a variety of skills that can be used to stop drug abuse and other problems that may be related to it.
Other examples of behavioral therapies may include Contingency Management (CM), Motivational Enhancement Therapy (MET), 12-Step Facilitation Therapy, or Family Behavior Therapy.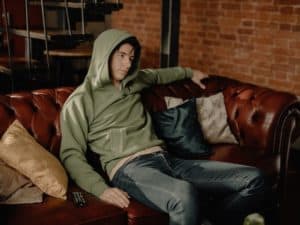 What Is An Example Of A Long-term Treatment Plan?
Outpatient treatment can be part of a long-term treatment plan.
Long-term treatment plans typically involve at least 90 days in a residential treatment setting.
An example of a long-term treatment plan can include rehab, individual therapy, group therapy, family therapy, and the treatment of mental health conditions.
What Are The Stages Of Recovery?
According to MentalHealth.gov, recovery from mental disorders or substance use disorders is a process of change where individuals can improve their health and well-being, live a self-directed life, and strive to reach their full potential.
Drugabuse.gov defines the stages of treatment to be:
Initiation of treatment
Early Abstinence
Maintaining abstinence
Advanced recovery
These stages serve as a model, and each individual goes through the process at their own pace.
This model can help individuals understand where they are at in the recovery process and the steps they can take to move forward.
The NIH describes the stages of recovery to be:
Abstinence stage
Repair stage
Growth stage
During the abstinence stage, individuals learn to cope with their cravings and avoid relapse.
In the repair stage, a person addresses the negative effects of substance use on their health and life. They may begin to address trauma or life events that may have contributed to their substance use or addiction.
The growth stage typically happens when individuals develop skills and experiences without substances. The growth stage can last the rest of their lives as they learn and experience new things.
What Is A Relapse?
Relapse can be a scary but normal part of recovery.
Relapse can be defined as the worsening of a medical condition that had previously improved.
In addiction treatment, relapse happens when someone in recovery begins to use drugs again.
Relapse is not an indication that you failed but rather another part of recovery on the path to sobriety that can be overcome.
There are 3 stages of relapse; emotional, mental, and physical relapse.
During an emotional relapse, a person typically is not planning to relapse; therefore, they may be in denial of the risk of relapse.
Signs of an emotional relapse may include unhealthy sleeping or eating habits or isolation.
When someone is experiencing a mental relapse, they go through an internal struggle of whether or not they want to use substances again or remain abstinent.
Signs of a mental relapse may include cravings, lying, or planning a way to use substances.
The last stage of relapse is when a person resumes using a substance.
What Is A Substance?
According to Transactions of the American Clinical and Climatological Association, "substances" refer to psychoactive compounds that have the potential to cause health and social problems.
Examples of substances include nicotine, alcohol, cannabinoids, opioids, depressants, stimulants, and hallucinogens.
What Are The Signs Of Substance Abuse?
Substance abuse can cause both physical and behavioral symptoms in a person.
Warning signs may vary based on the substance being used.
Some common signs of substance abuse may include:
Increased anger or irritability
Extreme mood swings
Changes in personality
Changes in habits, such as sleeping or eating
Bloodshot or glossy eyes
Poor hygiene
Loss of coordination
What Makes A Person Want To Change Their Behavior?
Unhealthy behaviors, such as substance abuse, can lead to negative physical and mental health outcomes.
To understand what makes a person want to change their behavior, it is important to know how that behavior began in the first place.
The reasons someone may want to change their behavior can vary from person to person.
For some, their behaviors may be causing major health problems. Others may have just experienced a major change in their life and realize it is time to do something about their behaviors.
Some people may be moved to change by pressure from the people around them and their loved ones.
Ultimately, it can be difficult to say what makes a person want to change their behavior, but often it involves an evaluation of their health and life.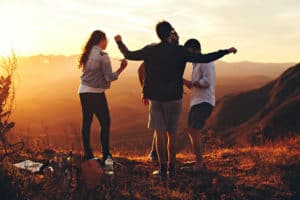 What Are The 5 Stages Of Behavior Change?
The transtheoretical model (TTM) provides steps towards change.
The five stages of behavior change include:
Precontemplation
Contemplation
Preparation
Action
Maintenance
This framework has been used to help with smoking, alcohol abuse, addiction, and other mental health issues.
Outpatient treatment can help individuals with substance abuse and mental health problems by providing flexibility and support. Sandstone Care is here to support teens and young adults with substance abuse and mental health issues. Call (888)850-1890.