Table of Contents
Teen Alcohol Addiction
What is alcohol addiction in teens?
Alcohol addiction, also known as an alcohol use disorder, refers to the inability to control drinking despite negative consequences.
Alcohol is the most commonly used substance among teenagers.
Additionally, most young people who report drinking alcohol report binge drinking.
Binge drinking refers to consuming 5 or more drinks for men and 4 or more drinks for women.
According to the CDC, 44 percent of high school students who reported binge drinking consumed eight or more drinks in a row.
Binge drinking is a common and dangerous pattern of excessive alcohol use in the United States.
Although, not everyone who binge drinks has an alcohol use disorder.
A severe alcohol use disorder involves an inability to control drinking, continuing to drink despite the negative impact it has on personal or professional life, needing to drink more to feel the effects, and wanting to drink so bad that you can't think of anything else.
Teen alcohol addiction is linked to suicide, psychological problems, and motor vehicle accidents. Alcohol use during the teenage years also predisposes young people to adult alcohol dependence and addiction later on in life.
What are the side effects of alcohol consumption in teens?
Side effects of alcohol consumption in teens include:
Memory problems
Impaired judgment
Mood changes
Slurred speech
Nausea or vomiting
Slowed breathing
Long-term health effects of excessive alcohol use can include:
High blood pressure
Cancer
Weakened immune system
Learning and memory problems
Mental health problems such as depression or anxiety
Social and family problems
Development of alcohol use disorder
How does alcohol affect the brain of a teenager?
Alcohol has both short-term and long-term effects on the brain.
Short-term consequences of teen drinking can include:
Poor decision-making
Impaired motor skills
Less aware and less likely to recognize potential danger
Alcohol interferes with communication in the brain and can change how it works. It can impact the parts of the brain that are responsible for balance, memory, speech, and judgment.
Long-term drinking can alter the brain and reduce the size of neurons and cause lifetime damage.
Alcohol misuse may also lead to alcohol-induced blackouts. Blackouts are gaps in an individual's memory that occur when someone is intoxicated.
Blackouts happen because the person drinks enough alcohol to temporarily block the transfer of memories, which occurs in an area of the brain called the hippocampus.
The developing brain also makes teens and young adults more vulnerable to becoming addicted to alcohol and other substances.
According to the NIH and data from SAMHSA's National Survey on Drug Use and Health, adults ages 26 and older who began drinking before 15 years old were 5.6 times more likely to report an alcohol use disorder than those who began drinking at 21 years old or later.
An alcohol overdose can occur when there is too much alcohol in the bloodstream and areas in the brain that support important functions shut down.
Symptoms of an alcohol overdose may include:
Mental confusion
Trouble remaining conscious
Nausea or vomiting
Seizures
Trouble breathing
Slowed heart rate
Dulled response, such as no gag reflex
Low body temperature
Alcohol overdose can also lead to permanent brain damage or death.
How does alcohol affect mental health in teens?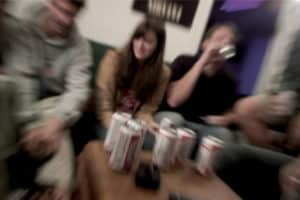 Alcohol use can alter the brain chemicals and hormonal systems involved in developing many mental disorders such as mood and anxiety disorders.
Co-occurring disorders refer to being diagnosed with substance use and mental health disorders. It can be difficult to determine whether one disorder led to the other, but co-occurring disorders can make it more complex when it comes to treatment.
If someone has existing mental health illnesses, such as depression or anxiety, alcohol can worsen the symptoms.
Additionally, if a teen has an alcohol addiction, they may experience negative emotions when not drinking.
The Symptoms of Alcohol Addiction in Teens
What are the symptoms of teen alcohol addiction?
Symptoms of alcohol addiction in teens can include:
Bloodshot eyes
Red skin
Slurred speech
Lack of coordination
Sleep problems
Double vision
Mood changes
Increased anger or irritability
Low energy
Memory or concentration problems
What are the signs that a teen has become dependent on alcohol and needs addiction treatment?
Warning signs that a teen has an alcohol dependency and needs addiction treatment may include:
Defiant or rebellious behavior
Lying or secretive behavior
Sudden changes in friends
Poor hygiene
Loss of interest in things they used to enjoy
Academic problems
Tried to stop drinking but couldn't
Has strong cravings for alcohol
How do you talk to a teenager about going to treatment?
Talking to teens about receiving treatment for alcohol addiction may feel difficult.
It can also be hard for teens to understand that they need help because of how common it is among both adults and young people.
When talking to a teenager about alcohol addiction and treatment, it is important to stay calm and be open.
If you are judgemental and aggressive, it can worsen the situation and discourage teens to reach out for help.
Educating yourself on the effects of alcohol can help you and your teenager understands why it is so important to get help and the best way to do it.
Sandstone Treatment Options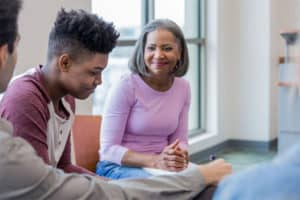 What is teen alcohol addiction treatment?
Teen alcohol addiction treatment aims to change behaviors and thought processes to stop drinking.
At Sandstone Care, an individualized treatment plan is unique to each teen based on biological, social, psychological, and environmental factors.
It is understood that the causes and circumstances that come along with alcohol are different for each teen, making the treatment approach different for each person.
Treatment plans continuously change and adapt to progress and challenges.
How is addiction treatment designed for teens?
Multiple factors are taken into consideration concerning alcohol addiction treatment for teens.
One factor is the challenge of diagnosing and treating alcohol use disorders because of the social acceptability of binge drinking among young people. Sandstone Care's substance abuse treatment provides a welcoming and understanding environment.
Sandstone Care highlights the importance of involving the family and teens in the treatment process. Addiction affects the whole family, and treatment is most successful if the family is involved throughout treatment and recovery.
The treatment program also provides support for both school and work. Helping teens succeed in school and their personal lives help in the treatment of alcohol addiction and developing an identity outside of drinking.
A strong emphasis is placed on having a stable support system and healthy peer culture.
Teen Residential Care for Teen Alcohol Addiction
Teen residential care for alcohol addiction involves a home-like environment where teens can receive a wide range of treatment approaches.
Treatment is unique to each individual. Some examples of treatments used while in residential care may include:
Dialectical behavioral therapy
EMDR therapy
Cognitive-behavioral therapy
Art therapy
Equine therapy
Music therapy
Acceptance Commitment therapy
Wilderness therapy
At Sandstone Care, Teen Residential Care provides an intimate setting with smaller group sizes. Teens typically stay 45 to 60 days and develop individualized care plans with their therapists.
Treatment programs also highlight the involvement of family therapy.
After School Intensive Outpatient Program (IOP) for Teen Alcohol Addiction
Sandstone Care's After School Intensive Outpatient Program for Teen Alcohol Addiction can be helpful for teens who are attending school but need intervention for mental health and substance abuse issues.
While helping teens develop good social and academic skills, it can help in the treatment of substance use disorders and alcohol addiction.
A virtual IOP treatment program is available for those who may live too far from a treatment center, have transportation issues, or have other health concerns that may affect attending in-person treatment.
Locations: Colorado, Maryland, Virginia, Online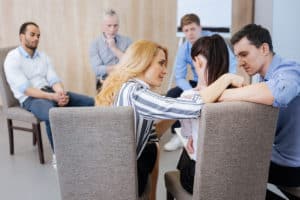 Day Treatment for Teen Alcohol Addiction
Partial hospitalization (PHP), or day treatment, can help teens understand their addictions and heal from them.
Teen day treatment involves 25 hours of weekly programming for teens ages 13 to 17.
The teen day treatment program also involves academic and vocational support and family therapy.
Oftentimes, day treatment is suitable for teens who recently completed residential treatment.
Medication-Assisted Treatment (MAT) for Teen Alcohol Addiction
The goal of MAT is to combine psychiatric care with a structured medication regimen to support healing.
MAT can help teens with a substance use disorder remain substance-free throughout treatment and recovery. It involves prescription medication that can aid in easing withdrawal symptoms, maintaining sobriety, and preventing relapse.
MAT may be suitable for teens who have a history of overdose, medical complications, relapse, or a history of high-risk behaviors.
Locations: Washington DC, Colorado, Virginia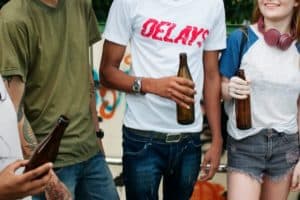 Best Types of Treatment for Teen Alcohol Addiction
What are the different kinds of teen alcohol addiction treatments?
Different kinds of teen alcohol addiction treatment may include; the twelve-step approach, cognitive behavioral therapy (CBT), family therapy, or multisystemic therapy.
What is the most effective teen treatment for alcohol dependence?
The effectiveness of teen treatment for alcohol dependence depends on the individual.
Twelve Step Approach
A twelve-step approach is a structured form of treatment that involves detox, psychological evaluation, treatment planning, group therapy, lectures, and counseling.
The twelve-step approach also includes referral to Alcoholics Anonymous as part of their therapy.
Some research suggests that the twelve-step approach can improve treatment outcomes for teens.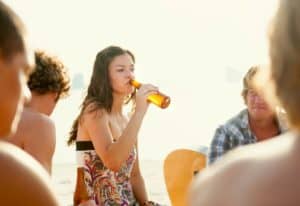 Cognitive-behavioral therapy (CBT)
CBT focuses on an individual's thoughts and behaviors.
This form of therapy has been effective in treating mental health disorders and substance abuse disorders.
CBT can be beneficial for teens with an alcohol addiction because it can help to recognize and change unhealthy behaviors or habits.
As teens' brains develop, it affects their emotion regulation and decision-making.
CBT can help teens learn healthy coping mechanisms and how to recognize situations that may put them at risk for alcohol use or temptation.
Family therapy
The whole family's involvement is an integral part of the treatment process for alcohol addiction in teens.
When a teen struggles with alcohol addiction, it affects the whole family and can cause stress, conflict, and tension among family members.
Through family therapy, each individual can share their experience and feelings. Therapy can address relationship dynamics and open up communication that may not have been present before.
Family therapy helps build healthy techniques and coping strategies to resolve problems, avoid conflict, and build better relationships.
The alcohol addiction treatment process can be difficult and feel lonely at times for teens. It is important to have a strong support system and have their families there to heal together.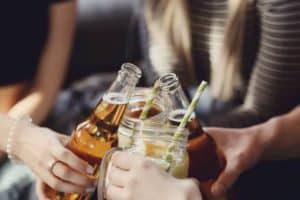 FAQ Section
What Strategies Are Used To Treat Alcoholism In Teens?
Assessment is the first step in determining what treatment is best for each teen.
Often, a combination of therapies provides the most effective treatment for alcoholism in teens.
The most common forms of treatment are individual therapy, group therapy, and family therapy.
How Do Psychiatrists Treat Alcoholism In Teens?
Psychiatrists can perform diagnostic assessments to determine what course of treatment is best for the individual.
Psychiatrists can diagnose and also prescribe medications if needed for addiction treatment.
Some treatments that psychiatrists commonly offer to teens are cognitive behavioral therapy (CBT), medication, family therapy, and group therapy.
CBT is a form of psychotherapy or talk therapy. Talk therapy is effective and commonly used for teens because it can help them identify and change troubling thoughts and behaviors.
These treatments are available in both inpatient and outpatient settings.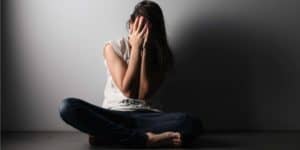 What Is Aversion Therapy?
Aversion therapy is also commonly used to treat drug and alcohol addictions.
Aversion therapy works by associating an unpleasant stimulus with unwanted behavior.
Aversion therapy can help develop resistance toward behaviors or habits that they want to stop.
Examples of unpleasant stimuli used with aversion therapy can be unpleasant tastes or smells, snapping rubber bands, or pinching the skin.
How Can Parents Help Teens Who Are Addicted To Alcohol?
Parents can help by educating themselves and their teens on the dangers of alcohol use.
Reaching out for professional help is essential for teens who have an alcohol addiction before it gets worse.
Providing support for your teen is also an integral part of the treatment process. A strong support network can help maintain sobriety and prevent relapse.
Parents can also set a good example by drinking responsibly or abstaining from drinking. Often, it could be challenging for teens to understand they need help because drinking is so normalized and common among the people around them.
Being present in your teen's life, communicating with them, and knowing who they are hanging out with can help parents understand better what is going on in their lives.
Parents can also encourage their teens to engage in healthy activities and spend family time doing those things together. Sometimes teens begin drinking out of boredom or develop a sense of self that is centered around drinking.
While partaking in healthy activities such as sports, going outside, or creating art, teens can discover a new identity that doesn't involve drinking.
Spending quality family time together and communicating with your teen also shows that you care and that you are there to help them when they need you.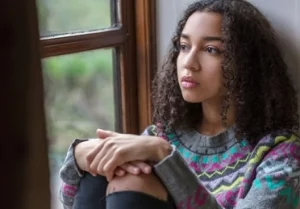 What Happens If You Drink Too Much Alcohol As A Teen?
Underage drinking can lead to many physical and mental health problems.
Drinking too much alcohol can become dangerous, especially for teens. It can lead teens to engage in risky behavior and cause accidents or injuries.
According to the NIH, alcohol abuse is also a significant factor in the deaths of people under the age of 21 in the United States. This could be from driving under the influence, alcohol overdose, accidental falls, or suicide.
Alcohol also impairs judgment, which can lead teens to make poor decisions.
For those with existing mental health issues, alcohol can worsen their symptoms.
Drinking too much alcohol as a teenager also increases the risk of developing an alcohol use disorder and leads to other problems in school or with the law.
Excessive drinking as a teenager may also lead to permanent damage to the brain.
How Do I Get My Teenager To Stop Drinking?
Talking to teens about drinking alcohol can be a difficult and uncomfortable subject to discuss.
Sometimes, teenagers may try to avoid the conversation or normalize it because they don't see it as a problem.
When addressing a teenager about alcohol and why they should stop, be calm and clear. Communicate expectations and consequences, and enforce the rules you set for them.
Educate them and yourself on the facts regarding alcohol and how it can negatively impact their lives and well-being.
If you think your teen is addicted to alcohol, you can contact their healthcare provider and reach out for professional help.
What Are The Signs Of Alcohol Withdrawal In A Teenager?
Alcohol withdrawal can happen to teens who engage in heavy drinking or have developed an alcohol addiction and suddenly decrease their intake or stop drinking.
Withdrawal can also occur when teens mix alcohol with other substances.
Some signs and symptoms of alcohol withdrawal in a teenager can include:
Anxiety
Irritability or agitation
Nausea or vomiting
Headaches
Insomnia
Sweating
Tremors
More severe symptoms of alcohol withdrawal may also include delirium tremens, hallucinations, and seizures.
Alcohol addiction treatment aims to help teens heal and learn healthy coping mechanisms to stop drinking. Sandstone Care is here to support teens and young adults struggling with mental health issues and substance use disorders. Call (888) 850-1890.